My name is Alfonso Cornejo, I was born in Santiago, Chile in 1989. I've been interested in computers for as long as I can remember. Today I'm a Software Development Engineer.
My passion for computation started early in my life, first as a curiosity which evolved into a hobby and finally into a profession. Some of the first memories I have in life are trying to figure out DOS commands that would launch the games my dad had installed in our old family owned PC, back when computer screens were green text on top of black backgrounds. For a while, my biggest joy was coming home from school and picking up the last game I played. Titles like "The Secret of Monkey Island", "Warcraft: Orcs vs Humans" and "Lamborghini American Challenge" became a very fond memory of my childhood.

Eventually broadband internet became widely available, and I got hooked. I made my first website when I was 13. It was built and hosted with Geocities. From that point forward I've been learning HTML and CSS non-stop, always learning something new as time goes by. I remade my first website many times, and each time I would improve it a little bit with the new skills I had picked up here and there. I can't quite remember what content was available in that website, but it's safe to say that it would only show past the 5th search result page of Google back in the day.
As time went on, my curiosity for computers grew, motivating me in 2006 to join a summer programming class given by Universidad de Chile for High School students. There I learned the basic concepts of programming and a bit of 2D rendering with Java. From that moment on I've built a lot of simple side-projects, some of which can be found in this website, and some of which I didn't even keep records of and are probably lost in old hard drives. One of the lost projects that I miss the most was a simple 2D racing game that doesn't run anymore in the Java execution environments that are available nowadays.
What I learned in that summer programming class gave shape to the professional career I wanted to develop, so after graduating High School in 2008, I applied for a Degree in Civil Engineering in Computation at Universidad de Chile.

During the course of my studies and after my first internship in 2010, I decided I wanted to get real world experience in the IT field. Because the IT Industry is always shifting, I must be available for the market that needs me the most, and I need to be constantly learning new things to be ready for the next challenge.
After graduating in 2015, the majority of my work has taken place with businesses and friends that have reached out to me with job offers.
I am very results driven, I don't care to make up excuses for problems or delays, I would rather apologize and set my mind to the task of getting the next results.
I also enjoy teaching whatever I know to whomever doesn't know it. I believe education to be the best provision for old age, and the key to a better and more fair society.
My biggest virtue is honesty. People has said about me that I am responsible, committed, preseverant, adaptable, perfectionist and a little bit of a workaholic. I can also be self-centered and stubborn, sometimes I talk way too much and sometimes I regard of myself too highly.
In my free time:
I enjoy Videogames most of all, FPS being my favorite genre, followed by turn-based strategy and RTS.
I have a love for cinematography too, I can usually identify what movie is playing by watching one or two scenes.
I am an avid reader, I find myself enjoying topics ranging from psychology to economics, and of course fantasy.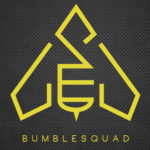 In 2012 my passion for Videogames led me to form and lead a competitive Teamfortress 2 team. We played for 2 seasons in the Open division of the most important league in America, where our consistent practice schedule brought us to rank among the top third of the teams in the division. My most proud full achievement during this process though was the Frag Videos I put out for my friends while we were still playing together.
It was in this period and playing this same game where I met Soul Shim, my love, my wife and my lifetime companion.
I believe Globalization has forever changed humanity for the best. The future is unnerving, bright and interesting, and I hope I get to see a good share of it.
I'm always available for a beer, and if you give me food I'll like you more.