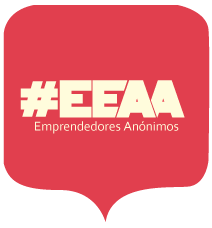 About the Job
At
Impruvme
Role
CIO & Co-Founder
Location
Chile
Duration
5 months
August 2013 – December 2013
Summary
Developed two websites to create presence for a Startup that landed hundreds of sign-ups and helped gain the initial traction with which the resulting association established itself.
#EEAA: A meetup for hopeless Entrepreneurs
This was the last pivot of the Impruvme project, and what it would ultimately turn into. In late 2013 the team working on Impruvme had found a different market and a fierce community that wanted to come together: Entrepreneurs. It turned out that by trying to create a Startup ourselves, we found in the way many other entrepreneurs on the same road, and they would all love to come together and have a chat with other entrepreneurs; tell each other their own pains and every now and then make a meaningful connection with some of the other assistants. So it was born Emprendedores Anónimos (EEAA), a meetup for entrepreneurs where they would come and meet people just like them with similar hopes and ambitions and exchange stories while drinking beer.
I helped create the initial momentum for this company by setting up and creating their first website and email servers, but I left shortly after its launch.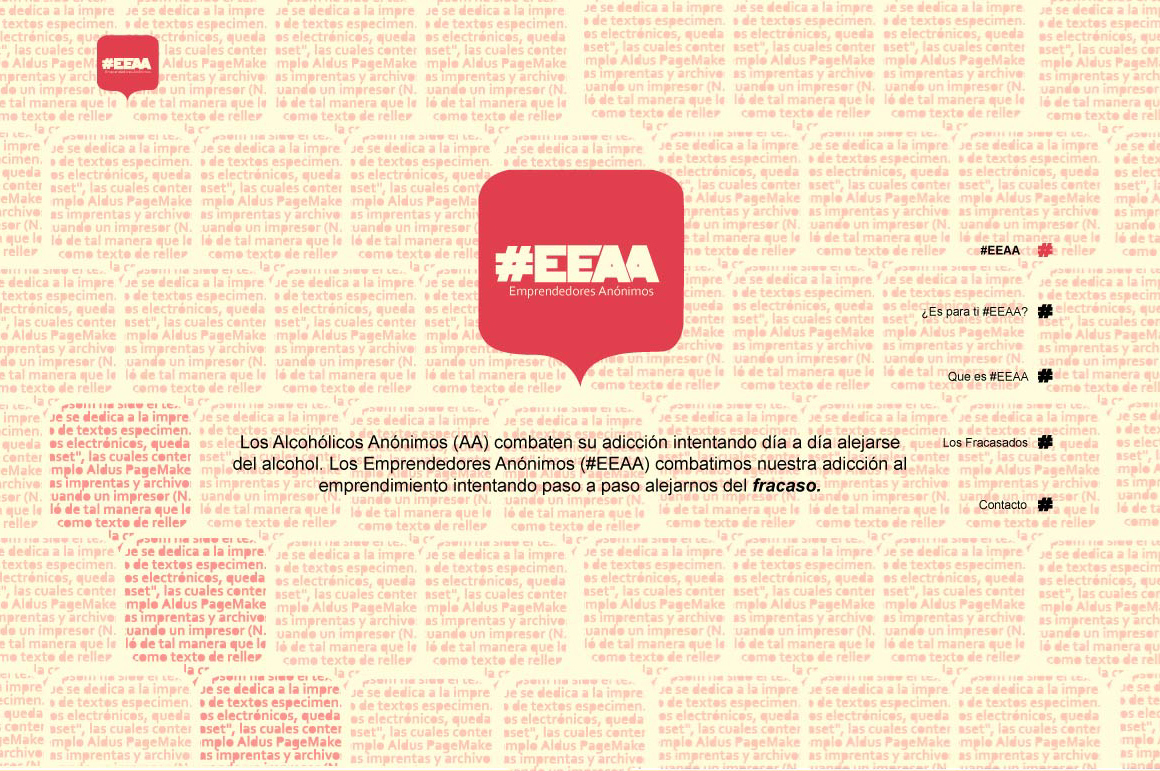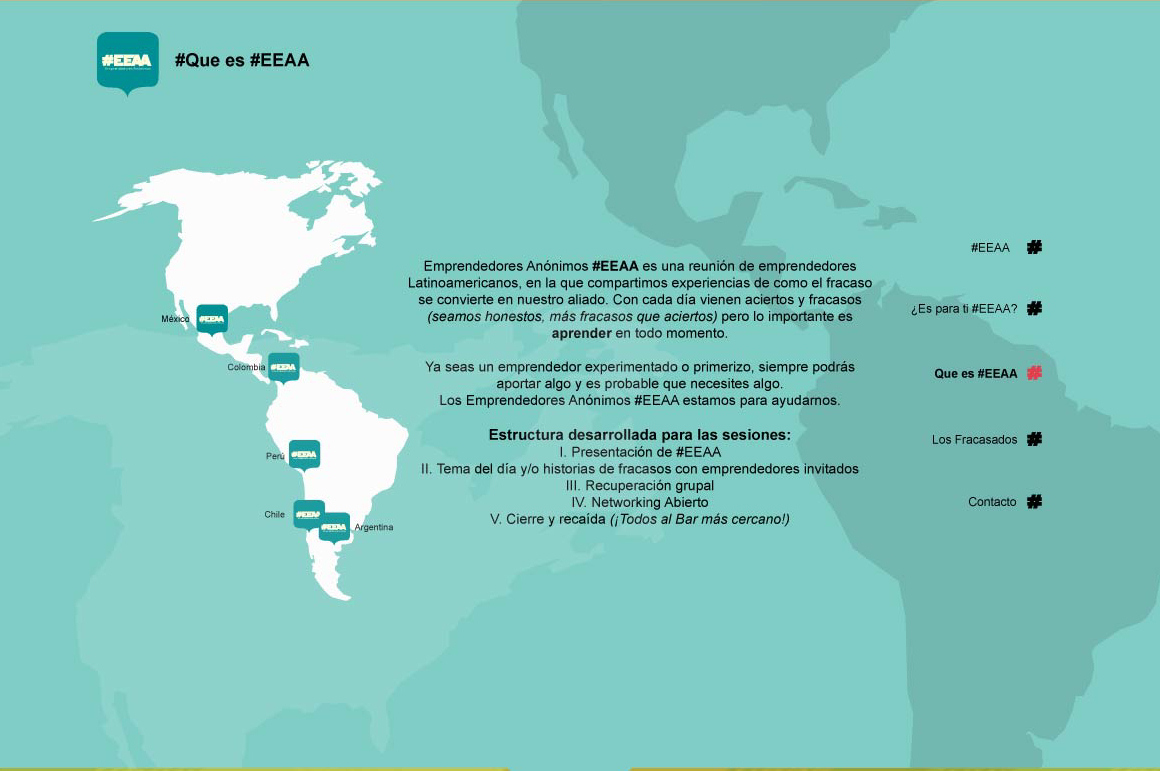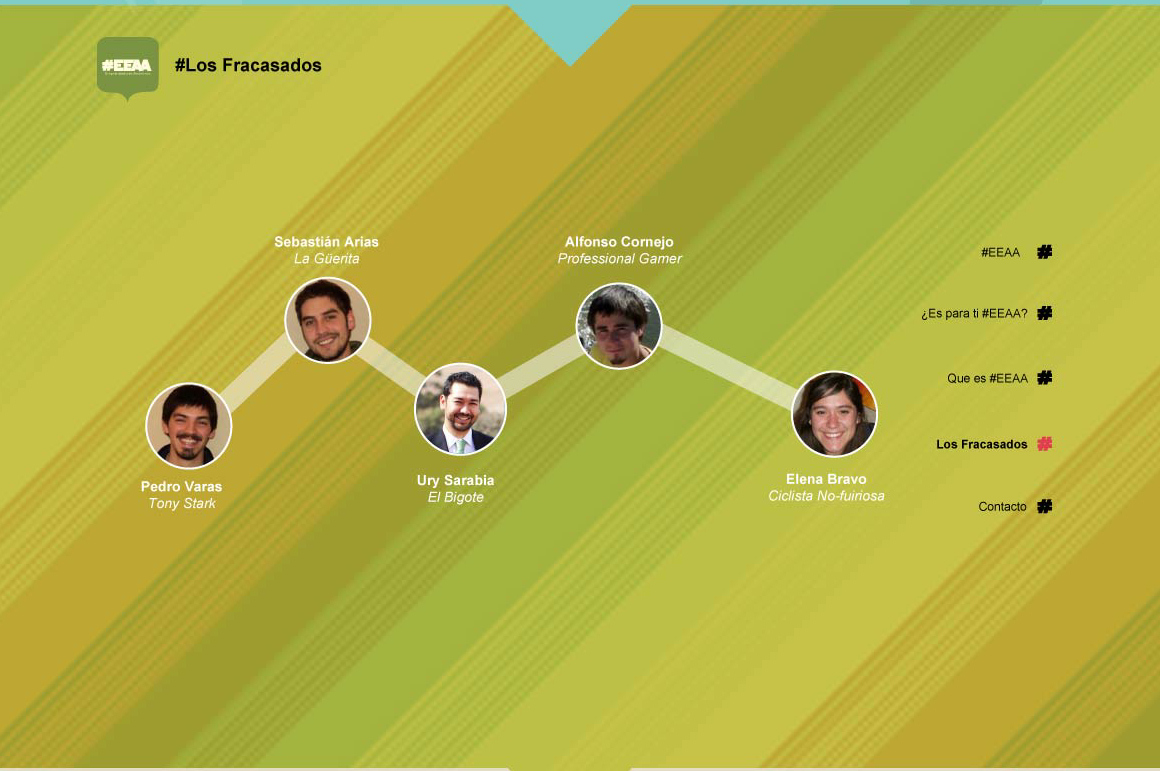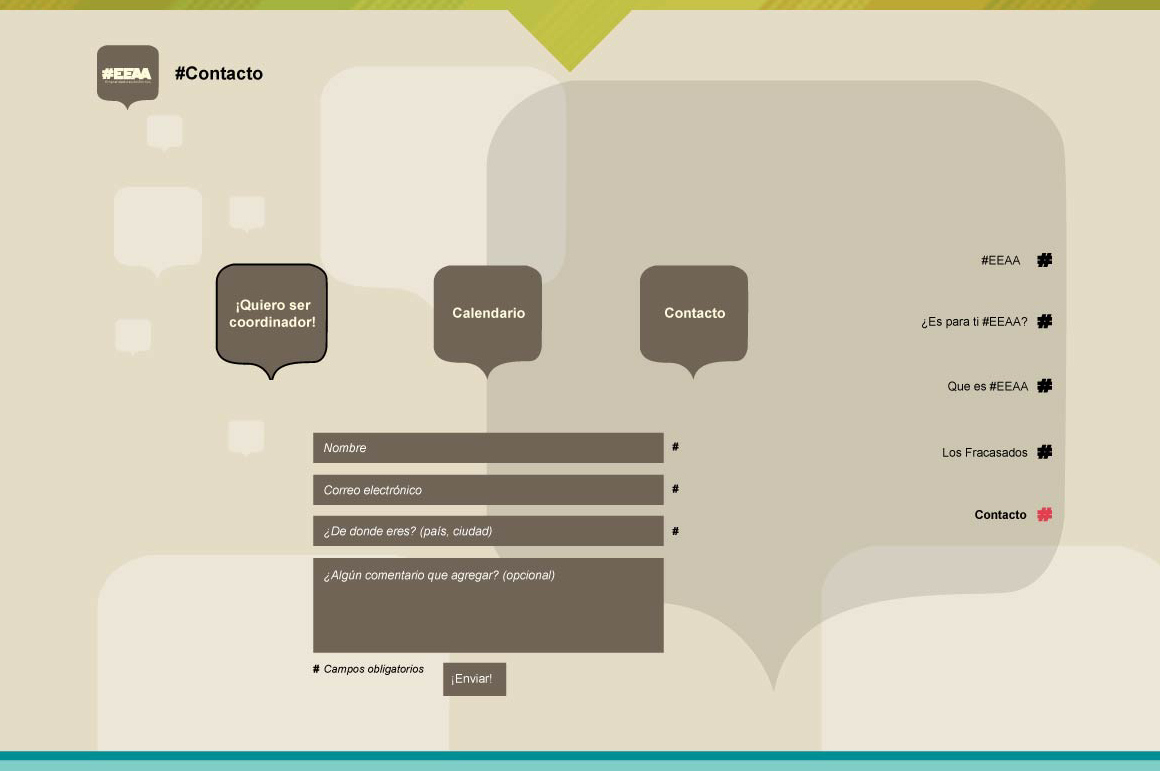 The main idea behind EEAA borrows from the meetup group Alcoholics Anonymous, therefore the name Anonymous Entrepreneurs (EEAA in Spanish). In EEAA people from all different industries trying to launch their startups would come in and just talk and have a good time, they all shared something in common: they were passionate about entrepreneurship, and they had gone through more than one labor pain while at it. Through each session of EEAA, entrepreneurs would learn how to distance themselves from failure by learning from the experience of people just like them.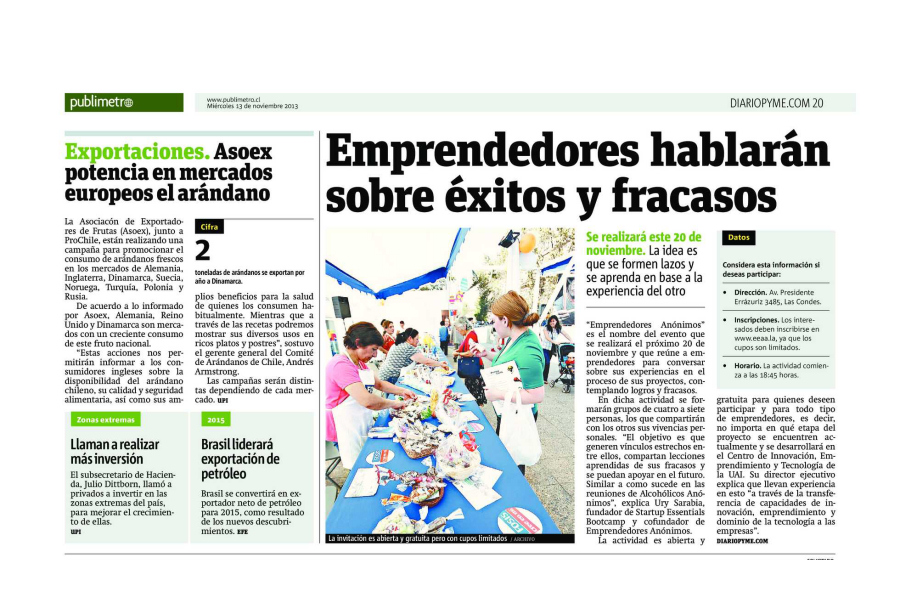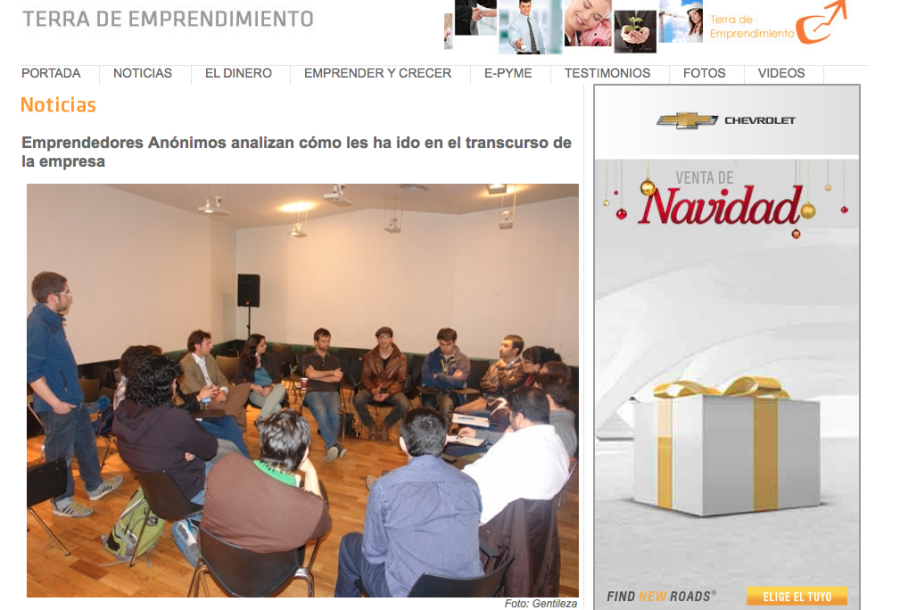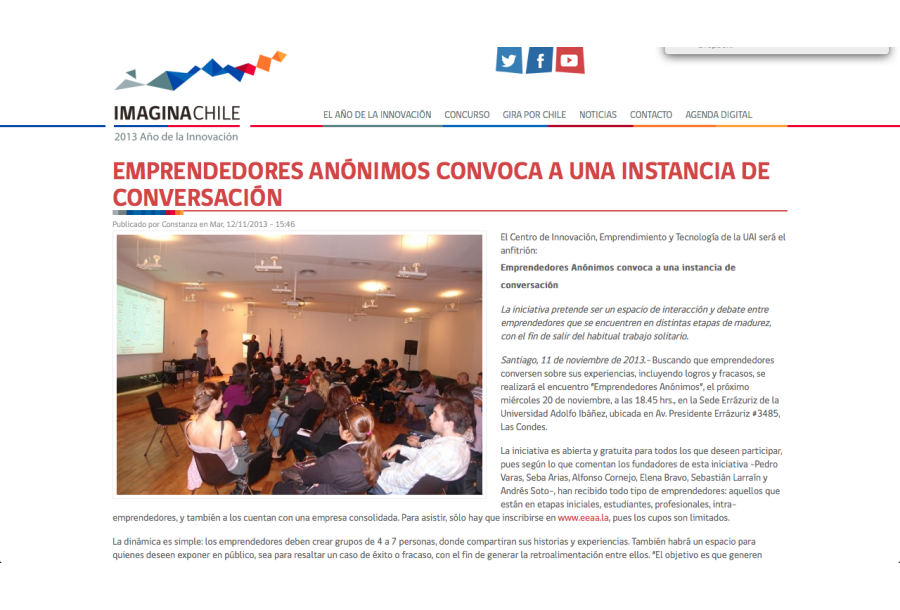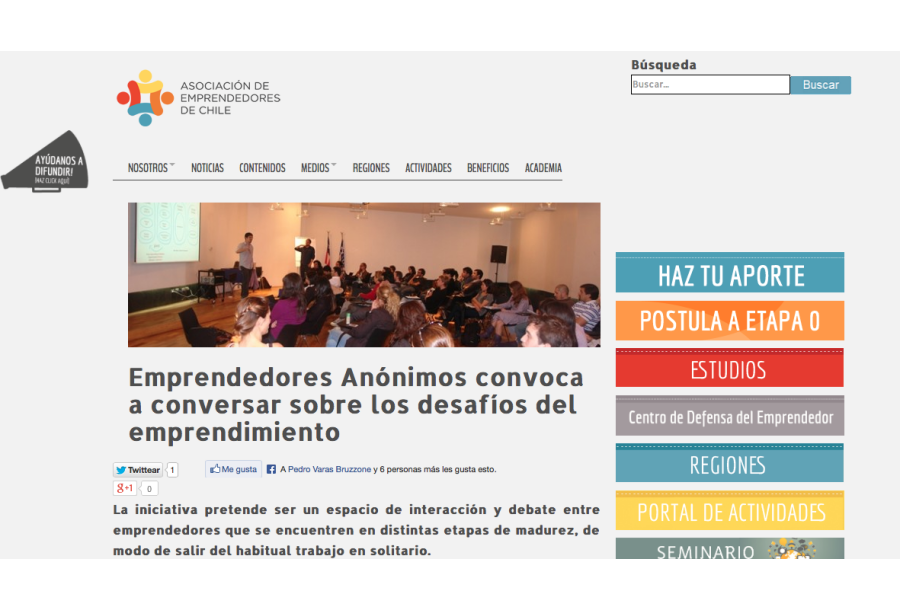 The initiative was quite successful, to the point where meetings of EEAA started to become featured in newspapers and social media. Nowadays EEAA is present in more than 14 countries in Latinamerica and meetings have taken place in more than 56 cities reaching out to more than 12,000 entrepreneurs.
The Experience
Building the EEAA website to me felt like doing Impruvme all over again. I didn't really learn anything through the process, instead I redid the same things I had done for Impruvme in a faster, more efficient way, because of having the experience of having done it before. What changed was the design choices and the marketing and outreach strategies, of which I had little involvement with.
I did however participate in two of the meetups before leaving, and I can say those were definitely worth it. Got to meet and listen to a lot of interesting people, and it's inspiring to see how people who you might have thought had everything figured out and had successfully developed their business, were actually struggling in their own ways the same as novice entrepreneurs.
Achievements
Developed web application for users to sign up into offline Workshops.
Hired and installed VPS and DNS to host website and emails.
Technologies used
PHP
CakePHP
MySQL
HTML
CSS
Javascript
jQuery
Ajax
REST
JSON
Parallax Scrolling
Apache HTTP Server
Xampp
Ubuntu Server
Putty
SSH
VPS
DNS
Agile
Eclipse
Google Analytics
Design
Made by Elena Bravo